About us
History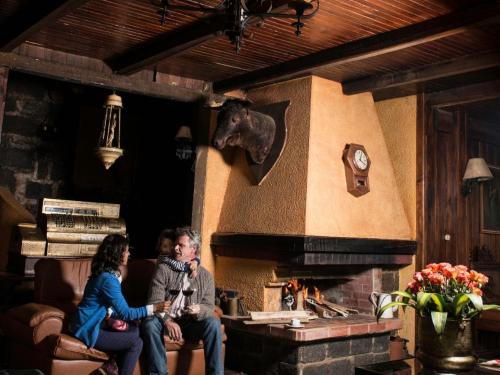 By 1555, the Hacienda "Chuquipoguio" is owned by Don Hernando de La Parra (Spanish), who gets the land from the council of Quito.
Around the XVI-XVII century, passed into the hands of Don Antonio López de Galarza, Jr. Captain of the Crown of Spain. Don Antonio Antonio Mondragón. Subsequently, this estate became the property of Don Jose Antonio de Villavicencio, brother of Don Pedro Vicente Maldonado. After Don Alfredo Villagomez and later Don Martin and Leon Chiriboga, realistic Corregidor of the Spanish Crown.
Important events that occurred on the hacienda
In 1843, meet in chuquipoguio to plan details of the "Revolution of the three pesos" or Marcista Revolution, named after held in March.
In 1844, the hacienda named "Capital Region" and the house "Capital de Armas".
When I was traveling north Bolivar was agazajado by the people of Mocha, then he stayed on the farm before arriving Riobamba.
All the major characters involved in the First Constituent, stayed at the house of Finance.
Mission
Meeting the needs of our domestic and overseas with quality service, customer friendliness and excellence, and contribute to the improvement of tourism in the province of Chimborazo through deals involving sustainable tourism development in the region.
Vision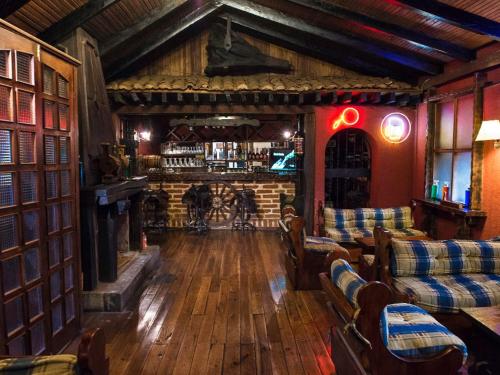 Becoming recognized in the national and international market through advertising projects involving biodiversity in the province of Chimborazo as the natural wealth of the cities of the province and the country, and thus creating the need to improve health humans through ecotourism.
Quality Policy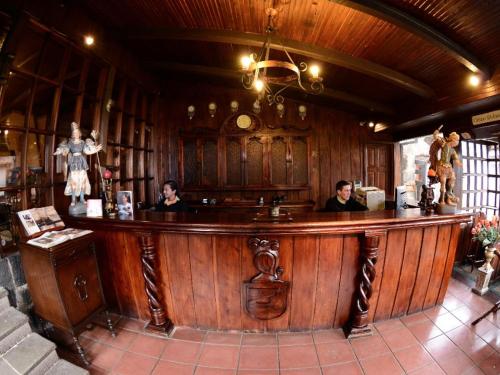 Continuous improvement of all service processes through quality circles, framed within indices determine management to achieve customer satisfaction and labor productivity.
Business policy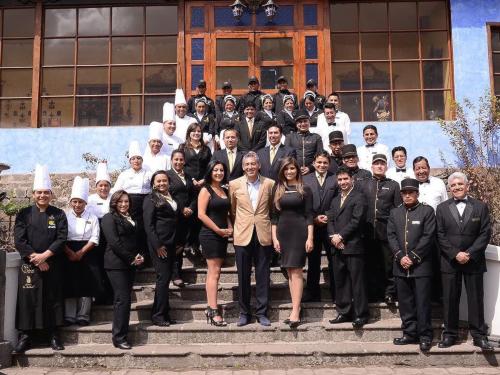 We are an enterprise that values ​​diversity, respect, dignity and worth of our partners.We firmly believe that large companies are built in freedom, respect, the inclusion and equity.
We provide fair compensation, safe and decent conditions of work and all the tools and training that our employees require to achieve excellence in their duties.
Biodiversity and ecosystems sustainable tourism destinations are preserved thanks to the implementation of environmental management measures to protect the integrity of ecosystems, in La Andaluza Hosteria we believe that economic growth and well-being of society are inextricably linked to health and to the environment. Consequently, we accept our responsibility for environmental issues and we are committed to integrating leading environmental practices to conserve natural resources and biodiversity, by minimizing waste and pollution, preserving environmental quality, establishing and reporting on environmental performance indicators to increase environmental awareness among our guests, employees and surrounding communities.
We commit to continuous improvement as a fundamental principle of action, setting goals and objectives to ensure that our service is best day to day and that pollution prevention is more present.