Gastronomy
Gastronomic genius in harmony with our land, making every dish a delight.
Room service from 7:00 to 21:00
El Establo Restaurant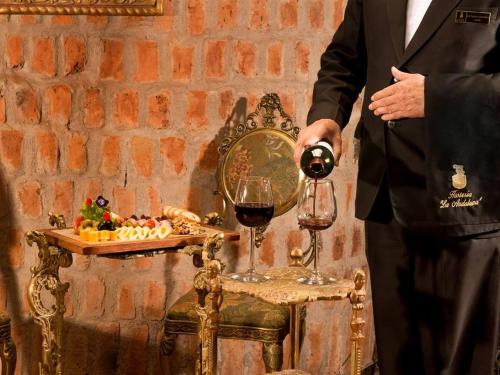 With elegant rustic decor pleasant and private environment El Establo Restaurant will welcome you while enjoying aromas, flavors, textures and colors that come from a fusion of Ecuadorian and international cuisine.
El Portal Bar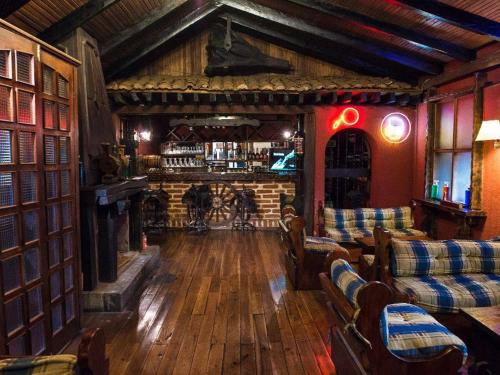 Enjoy your favorite beverage in an escape from the everyday in Bar "El Portal".
It is an exquisite meeting point where you can enjoy a variety of cocktails, wines and spirits as you play your favorite songs in our karaoke.
El Mirador Café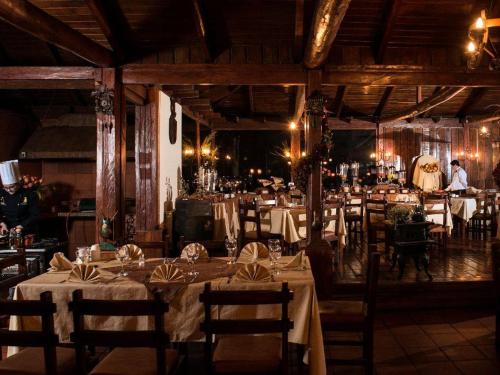 Start your day with our varied breakfast buffet and well presented. complementary to our guests in the cafeteria "El Mirador". The panoramic view of the Andean landscape, and customer service are the main characteristics.
Wine Cellar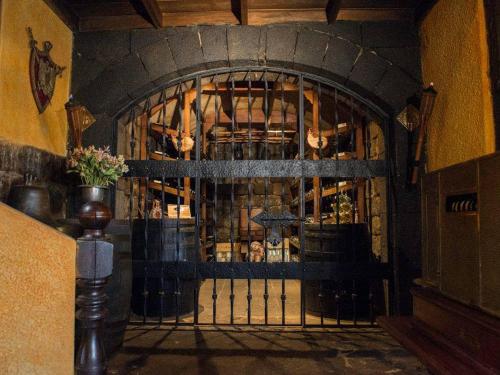 Enjoy our delicious dishes accompanied by a fine wine selection from our cellar.