Meetings Events Seminars and Conferences
Welcome all nature lovers to share unforgettable moments and events. Gastronomic excellence combined with the most detailed and thorough service organization resulting in the satisfaction of our clients and their guests.
Join us and share with us making their events and conferences in an atmosphere of tranquility, fresh air and beautiful scenery and surrounded by mountains with our faithful guardian Chimborazo. We have suitable infrastructure to meet their needs.
Banquets for business meetings and family in our meeting rooms:
Martín Chiriboga Room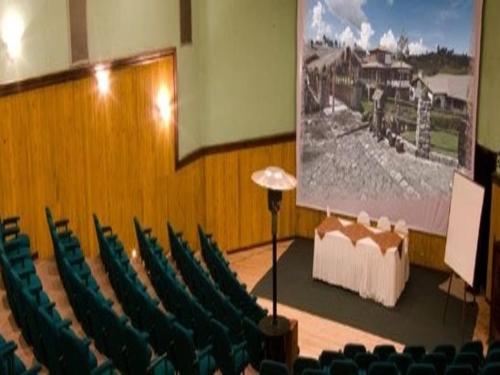 Lounge noble antique combines elements of the Andes, surrounded by a beautiful landscape enriched by the landscape of the Ecuadorian highlands. Designed with the latest technology for any corporate social event (weddings, baptisms, fifteen etc.) Or holds up to 400 people. Venue for orchestras, bar, lounge.
Wrap up in the warmth of the fireplaces that make the most welcoming atmosphere in an elegant atmosphere.
Simón Bolivar Auditory
Ideal for corporate events, close to town yet in touch with nature. It can accommodate 220 people and is equipped with:
Display 24 sqm
Projection System 3400 lumens with HD support: HDMI / SV / RCA / VGA
Multiformat DVD: Blu Ray / DVD / MP4 / AVI
System Surround Sound audio Round
Amplification and console 12 channel
Wireless Microphones
Our clients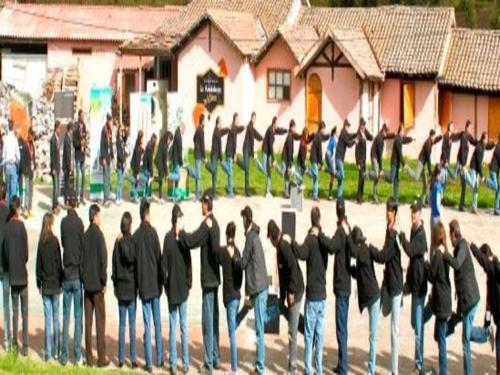 Here is a list of our clients:
Coca Cola ARCA
QBE Insurance
National Brewery
NOVOPAN
Merck
Modern Food
Call and Buy
AON RISK
Distributor JCEV
Ministry of Health

Ministry of Environment

INFA

Electropolis
IIASA Caterpilar
Canadian School
CEAS
SENESCYT
Taurus Productions
Galapagos Armored Brigade
RODDOME